Conference Halls
Conference Hall - Rhythm 200-250 Pax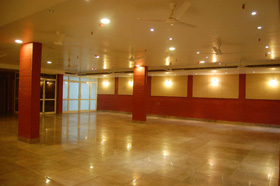 It is located at basement level, It offers Meeting facilities that are stylish and well outfitted to cater to as many guests as you care to invite. Rhythm is equipped with the latest lighting and audio-visual systems complete with screens and other equipments, so you can easily execute special effects for your presentation or create your desired ambience and mood for your function. Be it seminars, conferences or any social functions, it is fully geared to be the perfect host for such occasions.
Conference Hall - Melody 150-200 Pax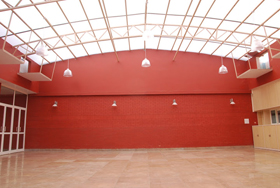 Your meeting will be highly productive at our rooftop level hall. It features flexible space that can accommodate all types of conferences, corporate events. It also offers first-class catering service for parties and conferences. Here we provide you the best personalized experience. It is a perfect place to hold your ceremony.
Mini Conference Hall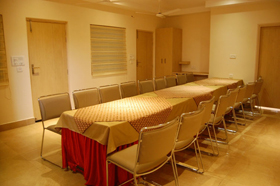 This is a fully equipped conference hall with facilities capable of accommodating over a 30 people. Our Mini conference hall serves as an ideal venue to host business conferences, seminars, workshops as well as social get together.